ABOUT
Omega Code is a project created by Marcelo and Lucas Baldin, with a name inspired by the book of Michael Drosnin – which made popular the concept of hidden messages on the Torah. Using this as a motto, the band seeks to blend their musical influences together in a way the listener could decode the references on their sound while immersed in a new atmosphere.
The first demo released in 2009, entitled 0.1, blending the influences of progressive rock and electronic music. At the same time the band brought an illustration project that got a great support from designers all over the world, receiving over 500 posters from every corner in the globe. This project was featured in magazines like PAGE, Computer Arts, JPeople and Arte Digital. It also had exhibitions in New York, São Paulo and Lisbon.
With the entry of the drummer Davi Ayres, the band started to seek a new particular sound, that leaded the band through some time of experiments and research. The result of it was the album AEON, which brings more electronic music and a straight forward approach on the music, but not losing their initial rock roots. Beto Nascimento completed the team on 2014, taking over the bass.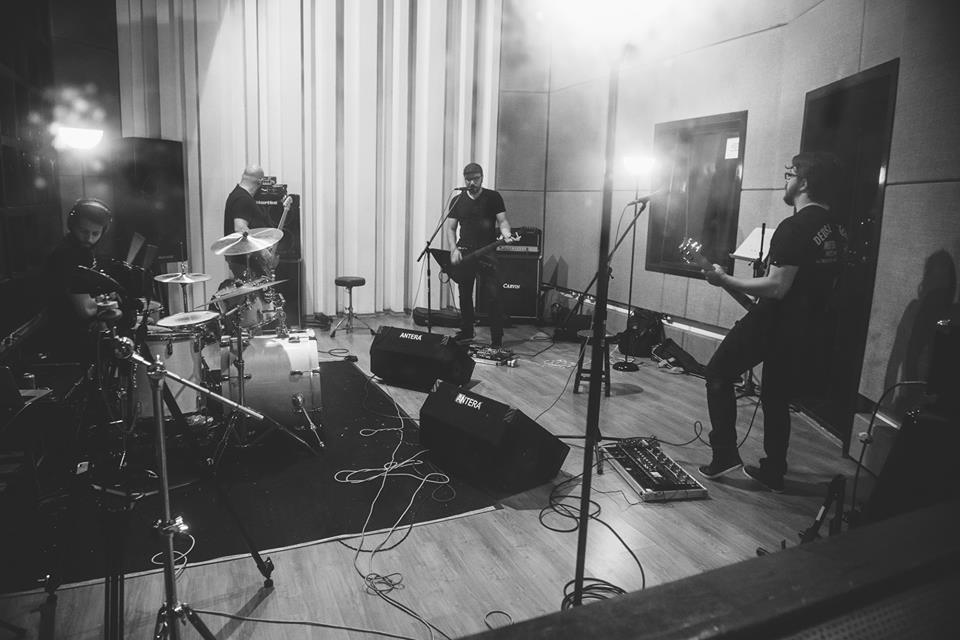 Omega Code é o projeto criado por dois irmãos, Marcelo e Lucas Baldin, imersos no universo musical desde a infância. Esse projeto caminhou com ambos no processo amadurecimeto musical, mas durante um período este esteve difuso em meio as suas carreiras e projetos particulares.
Em 2007 resolveram reavivar esse antigo projeto que tem como pano de fundo o conceito do bestseller 'O Código da Bíblia' que discorre sobre as teorias das mensagens codificadas na mesma, mais particularmente nos seus 5 primeiros livros, a Torah. 
A primeira demo foi lançada em 2009, entitulada "0.1", misturando influências de rock progressivo e música eletrônica. Ao mesmo tempo a banda lançou um projeto de ilustrações que teve um grande engajamento de designers do mundo todo, recebendo mais de 500 ilustrações dos mais diversos lugares, ajudando a divulgar o nome do grupo. Os posters com o símbolo com triângulos entrelaçados teve exposições em São Paulo, Nova York e Lisboa, além de ser divulgado em revistas com PAGE (Alemanha), Computer Arts (Inglaterra e Brasil), JPeople (Alemanha) e Arte Digital (Portugal). 
Com a entrada do baterista Davi Ayres, a banda começou a buscar uma sonoridade mais particular, o que levou à um tempo de pesquisa e experimentação, que resultou no álbum AEON, introduzindo mais elementos da música eletrônica e composições mais diretas, sem perder as suas características iniciais. Em 2014, Beto Nascimento completou o time, como baixista.